Gala Apple Smoothie
- America
Another very refreshing and simple tasting smoothie with Gala Apple. Gala Apple Smoothie is a traditional American recipe for a classic smoothie of a gala apple.
Ingredients
1 Gala apple, peeled, cored and chopped
1 frozen banana, peeled and chopped
1/2 cup orange juice
1/4 cup nonfat milk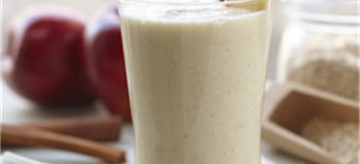 Directions
In a blender combine frozen banana, orange juice, apple and milk.
Blend until smooth.
Pour into glasses and serve.
If you love it, please share it: