Tropical Smoothie
Ingredients
2 1/2 cups pineapple juice -- unsweetened
1 cup strawberries -- sliced
1 banana -- sliced OR mango -- diced OR papaya -- diced * If using mangos or papaya, make sure they are ripe.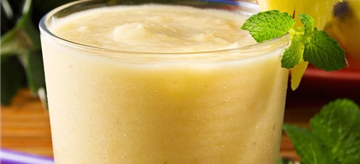 Directions
Peel and dice the fruit. Have the pineapple juice well-chilled.
Combine all ingredients in a blender. Puree untilthick and very smooth.
If you love it, please share it: